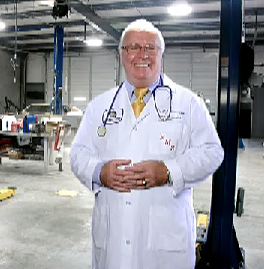 D.J. Harrington is the President and Chief Executive Officer of Phone Logic, Inc. an international training company based in Atlanta, Georgia.  D.J. serves as a consultant and trainer to over 1,000 privately owned businesses throughout the country, training personnel at all levels of the company – from the operator to the customer service reps, to the sales staff and the president of the company – over an 800 number, 52 weeks a year.
His years as a sales trainer and motivator for a variety of companies have provided D.J. with an outstanding background which be brings – along with his energy and dynamic personality – to every clinic and seminar.
D.J. is a recipient of the Vicom Group Video Training Award. He is a motivator, entrepreneur, and keynote speaker. D.J. has been a member of the Georgia Speakers Association and the National Speakers Association since 1993, and a recipient of the coveted award of Certified Speaking Professional (C.S.P.). C.S.P. is a level achieved by fewer than 3% of all national speakers.